Still no posts
Channel posts will be displayed here once created
LUTERO (da F. Nietzsche )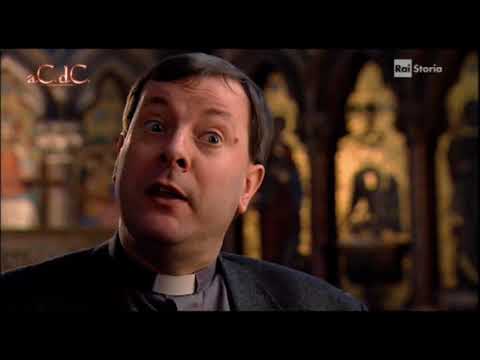 Un monaco tedesco, rancoroso,/ non capì nulla del Rinascimento/ (del cristianesimo il superamento)/ e restaurò quel credo rovinoso./ Vide la corruzione del papato,/ e non capì – ahi stoltezza infinita!/ -che portava al trionfo della vita,/ l'originale abolendo peccato./(...)
Read all
Se saggia fossi quanto sei crudele... W.S., Sonetto 140
Se saggia fossi quanto sei crudele,/ la tua arroganza tu terresti a freno;/ le mie parole, dolci come il miele,/ non muteresti in mortal veleno./(...)
Read all
30 giugno 1959
Strappato all'aldilà nacque un bambino,/ e subito dovetti consolarlo./ Potente il suo vagito, ed indignato,/ ma della sua protesta fu il destino/ a farsi indifferente e a ignorarlo./ Coi nomi di tre re fu battezzato,/ (...)
Read all
Ambivalenza
(...)/ Commista di frastuono e di silenzio,/ è deferente oppure sfacciata./ Mi lascia afflitta e disorientata,/ veste di miele un'anima d'assenzio./ (...)
Read all
Omaggio poetico-musicale a Lorenza Franco. Presentazione del Cofanetto Franco, Società Svizzera, 19.11.2018
Nella prestigiosa sede della Società Svizzera di Milano si è svolta lo scorso anno la presentazione di "La tela di Penelope, Fughe d'amore, Il male del mondo", di Lorenza Franco (http://www.divinidiversi.it), tra lusinghiere recensioni e omaggi musicali degli amici di #CantoeIncanto...
Read all
Donne di casa mia
Ancora su di me i vostri dolori,/ donne di casa mia che siete morte,/ né mai riesco a chiudere le porte,/ rientrare nel mio io e lasciarvi fuori.
Read all
CHI SI ASSOMIGLIA SI PIGLIA! Birds of a feather flock together! Gli opposti si attraggono, sarà anche vero, ma i simili convivono... Pares cum paribus facillime congregantur. Birds of a feather flock together! Buone vacanze ancora finchè durano! 19. 8.2019 🎱🥂🍷www.divinidiversi.it🍷🥂🎱
Read all
Mi scovano i ricordi
Nell'immagine: Aldo Bonomo e Lorenza Franco in un pensieroso idillio, Madonna di Campiglio, 1970 (più o meno)
Read all
William Shakespeare, Sonetto 69
Tale sonetto di Lorenza Franco è stato ripreso dall'artista Laura De Luca per accostarlo a questo suo acquarello.
Read all